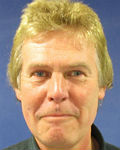 Steve Miller (Saltash West Ward)
Tel: 300122 or 07710204480




Having spent over 15 years there in IT, Steve fell into becoming self-employed in his former skills as an electrician which developed into wider property maintenance.
Steve also started becoming more involved in community events and initiatives, which culminated in him standing for Town Council in 2017 for Saltash West ward and he is currently Vice Chairman of the Services Committee of the Town Council. Steve says, "There is much to be done to enhance the town's environment, but I see devolution of property and assets from Cornwall as an opportunity to regain control of its destiny".
West Ward residents can contact Steve via the Town Council website.