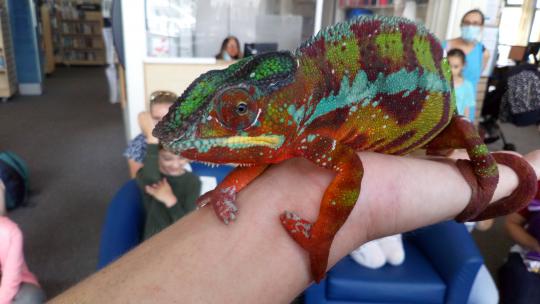 UNDERSTANDING HABITATS
with ANIMAL ENCOUNTERS - Monday June 13th (2-5pm)

Meet some amazing animals and learn about their habitats we need to preserve and protect. Suitable for all ages.
Meet children's environmental author ELLIE JACKSON

Saturday June 18th - 11am
Meet Ellie in the Library Hub where she will read from one of her amazing books followed by learning activities.

Make a plastic re-cycled DREAMCATCHER

Environmental artist JUDY HARRINGTON is in the Library Hub on Saturday June 25th (11am) to help you make your very own unique DREAMCATCHER. A chance to learn the importance of how to use less plastic in our daily lives.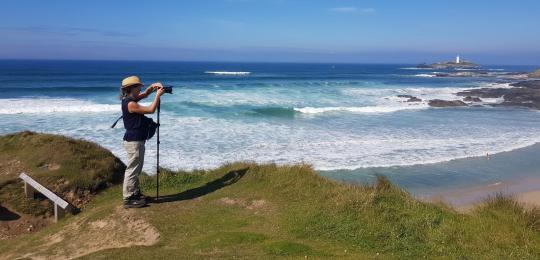 CORNWALL CLIMATE CARE FILM PRESENTATION
TUESDAY JUNE 16th - 2pm
Watch one of the teams amazing films about Cornwall's environmental climate issues. There will be a Q&A session afterwards to discuss all things Cornwall with Director Bryony Stokes and Producer Claire Wallerstein.
Check our Library Hub Facebook page for further details.
Library Activity Calendar
June - THE BIG GREEN ENVIRONMENT SHOW

1 June 2022 - 'STOP PLASTIC POLLUTION' ART INSTALLATION
1 June 2022 - 'OUR ENVIRONMENT' MUSIC AND VIDEO INSTALLATION
1 June 2022 - 'STOP PLASTIC POLLTION' POSTER COMPETITION
4 June 2022 - 'TALES OF WONDER & NATURE' with storyteller LISA SCHNEIDAU (10AM - 1PM)
9 June 2022 - SEADREAM EDUCATION - School environmental workshops (10.30am - 2.30pm)
10 June 2022 - JUDE'S MUSICAL MENAGERIES (From Baby Sharks to Nellie the Elephant) 10.30 - 11.30am
13 June - 2022 - UNDERSTANDING HABITATS with 'LIVE' ANIMAL ENCOUNTERS (2-5pm)
16 June 2022 - 'CORNWALL CLIMATE CARE' FILM PRESENTATION & Q/As (2PM)
18 June 2022 - Children's environmental author ELLIE JACKSON reading & workshop (11AM)
24 June 2022 - WESTCOUNTRY RIVERS TRUST 'PLASTICS IN THE WORKPLACE' WORKSHOP (12-1.30PM)
& COMMUNITY LITTER PICK (2.30-4PM)
25 June 2022 - 'MAKE A DREAMCATCHER' workshop with artist JUDY HARINGTON (11AM)
1 June 2022 - MONTHLY WORD QUIZ
7 June 2022 - MUSIC MAN (Every Tuesday at 10.30am)
9 June 2022 - STORY TIME (Every Thursday at 10.30am)
9 June 2022 - LEGO CLUB (Every Thursday at 3.15pm)
JULY
9 JULY 2022 - SUMMER READING CHALLENGE LAUNCH
9 JULY 2022 - BOOK READING WITH CHILDREN'S AUTHORS NAOMI AND JAMES JONES (11AM)