History of a Popular Library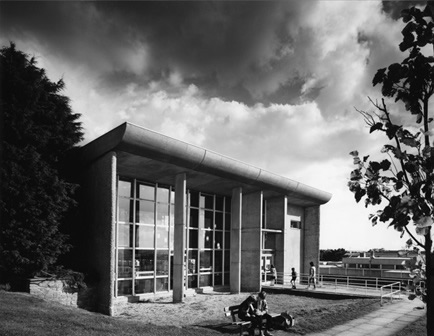 In 1926 the first library of 100 books came to town as the Cornwall Free Library Scheme.
More books were needed for increased borrowing so in 1953 the first full-time librarian was appointed.
In 1960 plans were drawn up for a permanent library so the modernist architect Royston Summers was appointed and drew up plans for the futurist building pictured above which opened in 1962.
170,700 books were issued in 1978 and in 1992 the library was extended, doubling its floor capacity for increased demand.
In 2010, 90,000 visitors passed through its doors utilising the library and its other facilities.
As part of Cornwall's devolution programme in 2019 the library was safeguarded by transferring to Saltash Town Council.