Next Stages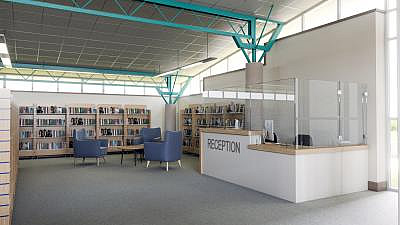 Phase 1 – Green light and implementation of plan. Timings to be finalised with contractors including closure and vacating site.
Phase 2 – Move to interim Saltash Station location. Estimated to take four weeks to pack, move, and set up. This includes boxing approximately 5,500 books and relocating a further 2,000 on shelves to the interim space. Approximately 3,000 plus books will already be in customer circulation. Move furniture, computer hardware, and other library resources to storage in the new interim location.
As much old furniture as possible will be re-purposed that has not been planned for use in the hub.
Phase 3 – While the library will continue to function as a click and collect library and limited browsing in the interim space, new furniture, fixtures and shelving will be ordered in advance.
Phase 4 – Library building sign-off: – fit out and relocation back to the new library hub. The relocation to the new hub should take approximately two weeks from its interim location.