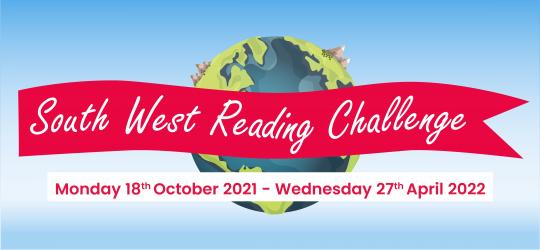 SOUTH WEST READING CHALLENGE

Starting Monday 18th October and running until Wednesday 27th April 2022, the challenge is for all reading levels and reading abilities. From comics to classics, this is a reading challenge to promote all the positives taken from the written word. Have a go with a star prize of an Amazon Fire Tablet.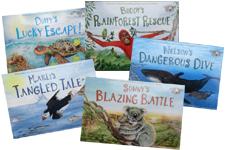 Children's Meet the Author
Children's author ELLIE JACKSON is in the library reading from her latest book on Saturday morning 16th October. Lots of activities planned as well.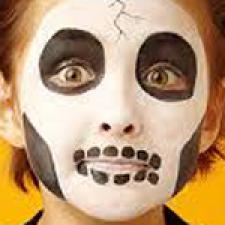 Halloween activities morning
Dress up and come to our Halloween activities morning on Saturday 30th October. A face painter will be here to turn you 'ghoulish'!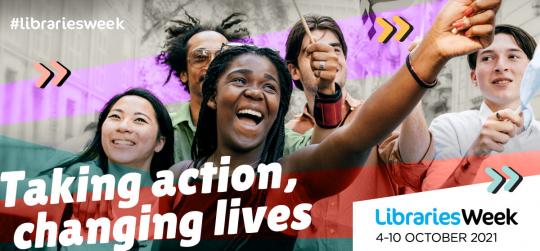 LIBRARIES WEEK
4TH - 10TH October
To celebrate Libraries week we asked our customers 'What does your library mean to you?'. We have filmed and interviewed a cross-section of our customers and the films will be posted on our Facebook page during Libraries week.
Check our Library Hub Facebook page for further details.
Activities Calendar
September 2021 - World Alzheimers Month

September 2021 - Food Month
5 - 11 September 2021 - Dyslexia Week
6 September 2021 - Monthly Word Quiz
7 September - Music Man every Tuesday
13 September 2021 - Roald Dahl Day
16 September 2021 - Beach Clean Art Exhibition - Judy Harrington
18 September 2021 - Summer Reading Challenge closes
25 September 2021 - Comic Book Day
1 - 2 October 2021 - Fun Palaces
4 October 2021 - Monthly Word Quiz
4 - 10 October 2021 - Libraries Week
5 October 2021 - Music Man every Tuesday
7 October 2021 - Children's Story Time 10.30 every Thursday
16 October 2021 - Children's Meet the Author - Ellie Jackson reads
18 October 2021 - The South West Reading Challenge starts
30 October 2021 - The Scary Craft Day for Halloween
1 November 2021 - Monthly Word Quiz
1 November 2021 - Saltash Remembers exhibition
2 November 2021 - Music Man every Tuesday
4 November 2021 - Children's Story Time 10.30 every Thursday
11 November 2021 - Remembrance Day
13 November 2021 - Children in Need
18 November 2021 - World Nursery Rhyme Week
1 December 2021 - Monthly Word Quiz
1 December 2021 - Xmas Drawing Competition
2 December 2021 - Children's Story Time 10.30 every Thursday
6 December 2021 - Traditional Xmas Craft Week at the Library
7 December 2021 - Music Man every Tuesday
21 December 2021 - Carols at the Library with Saltash Brass Band