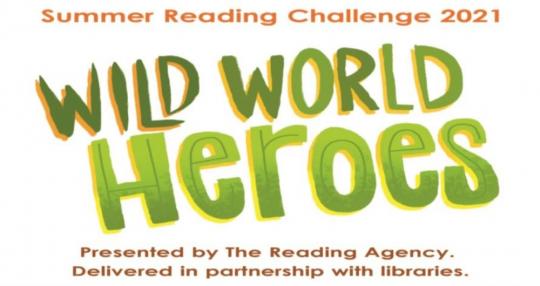 It's the SUMMER READING CHALLENGE starting on Saturday July 10th
This year we've teamed up with the WWF (the World Wildlife Fund) to bring you WILD WORLD HEROES, a Summer Reading Challenge with a difference. By signing up to the challenge you will be able to see for yourself the environmental conundrums our cool and capable characters are facing. To be a Wild World Hero this summer you will need to get reading at least six books, receiving stickers to help you complete your poster along the way.
There will also be many local Saltash challenges so watch this space for those!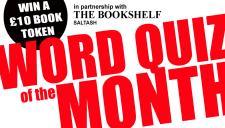 Word Quiz
If you like a good challenge check out the monthly word quiz on our Saltash Library Hub Facebook page or simply pick up a questionnaire in the library. The winner will receive a ten pound token to be spent at The Bookshelf in Saltash Fore Street.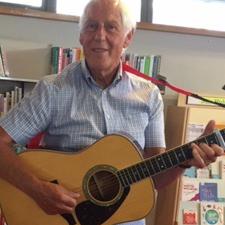 Music Man
Our resident music man will be back in the Library 'LIVE' on Tuesday July 20th. Catch David online now on our Facebook page.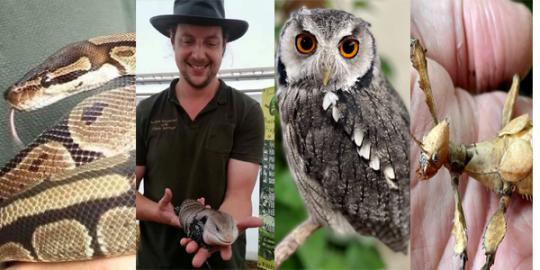 ANIMAL ENCOUNTERS ARE COMING TO THE LIBRARY
ON SATURDAY 31ST JULY
Come along and say 'hello' and get up close with Owls, Snakes, Creepy Crawlies and other wonderful animals. Learn all about their natural habitats and what we can do to help their environments.
Check our Library Hub Facebook page for further details.
Activities Calendar
(Subject to local restrictions)
4 July 2021 - American Independence Modern Classic Book Week
5 July 2021 - NHS Tea Party ( Postponed to August )
5 July 2021 - Monthly Word Quiz
5 July 2021 - Build a Scarecrow Day
10 July 2021 - The Summer Reading Challenge begins in the LIbrary
10 July 2021 - Teddy Bears Picnic Day
17 July 2021 - World Emoji Day
20 July 2021 - Music Man LIVE in the Library
2 August 2021 - Monthly Word Quiz
5 August 2021 - Playday with Music Man
10 August 2021 - Afternoon Tea Week
12 August 2021 - Meet the Author - Liz Fenwick
End August 2021 - Summer Reading Challenge Concludes
September 2021 - World Alzheimers Month
September 2021 - Food Month
5 - 11 September 2021 - Dyslexia Week
6 September 2021 - Monthly Word Quiz
11 September 2021 - Music Man Monthly
13 September 2021 - Roald Dahl Day
18 September 2021 - Beach Clean GB
25 September 2021 - Comic Book Day
2 - 3 October 2021 - Fun Palaces Weekend
4 October 2021 - Monthly Word Quiz
4 - 10 October 2021 - Libraries Week
6 October 2021 - Music Man Monthly
19 October 2021 - Family Learning Festival
30 October 2021 - The Scary Craft Day for Halloween
1 November 2021 - Monthly Word Quiz
8 November 2021 - Remembrance Day
13 November 2021 - Children in Need / Music Man
18 November 2021 - World Nursery Rhyme Week
1 December 2021 - Monthly Word Quiz
1 December 2021 - Xmas Drawing Competition
6 December 2021 - Traditional Xmas Craft Week at the Library
11 December 2021 - Music Man Monthly