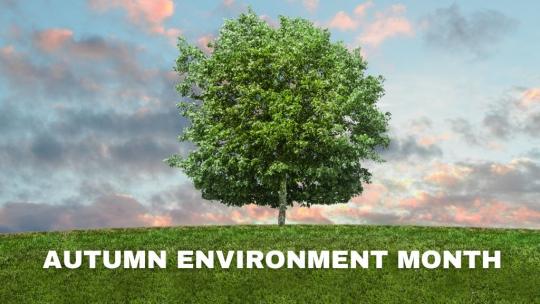 AUTUMN ENVIRONMENT MONTH
We have lots of events and activities running through September for Environment Month. Presentations from NMA Ocean Conservation Trust on Monday 25th September and Tamar Valley AONB on Thursday 28th September, both starting at 2pm.
We also have a Tree Saltash 'Right Tree, Right Place' exhibition and consultation here as well as an 'End Fossil Fuels' art competition and display.
Children of all ages can also explore the deep blue sea and forest canopies with our Virtual 3d headset.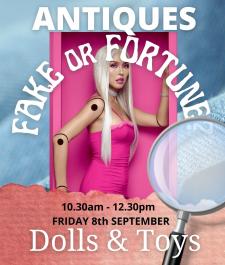 FAKE OR FORTUNE
Toys and Dolls are the specialty for Fake or Fortune but don't forget you can bring in anything else you might have discovered in the attic!
Friday 8th September 10.30am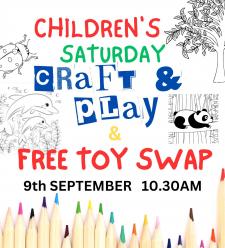 CRAFT MORNING & TOY SWAP
Saturday 9th September 11am
All thing environmental with a craft and play morning and a brilliant plastics Toy Swap. Bring in unwanted toys and swap for something else. Don't worry if you haven't got anything to bring. All toys are FREE so come along and enjoy the morning.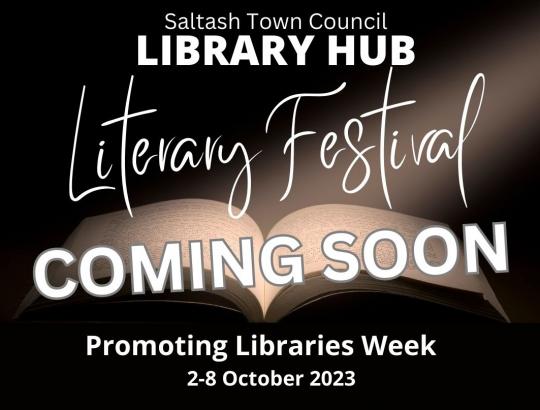 LIBRARY HUB LITERARY FESTIVAL
We are delighted to confirm this years Library Hub Literary Festival celebrating 2023 Libraries Week.
We have a range of genre authors (Crime, Thriller & Travel) coming in throughout the week (see events list) as well as a visit from The Cornish Writers who help to promote new talent from the County.
For young children we have the Coppice Theatre coming in to present 'How to catch a Book Witch!' We need to stop words disappearing from the Library!
On Saturday 7th we also have two children's authors coming in to read as well.
Keep a sharp look out at our activity calendar and also look out for information in the Library Hub.
Check our Library Hub Facebook page for further details.
Activities Calendar
OCTOBER

1 October - U3A Photographic Exhibition
2 October - 'Story Time' for pre-school (Every Monday at 10.30am)

2 - 8 October - Saltash Library Hub LITERARY FESTIVAL promoting Libraries Week
2 October - 'Meet the Author' Sarah Pearse 11am
2 October - Meet the Cornwall Writers 2pm
3 October - MUSIC MAN (Every Tuesday at 10.30am)
5 October - 'Meet the Author' Graham Hurley 2pm
5 October - After School Lego Club 3.30pm (Every Thursday)
6 October - Spanish Club 10am (Every Friday)
5 October - Lego Club (Every Thursday at 3.15pm)
6 October - 'Meet the Author' Emily Barr 11am
6 October - Coppice Theatre for children 3+ 'How to catch a Book Witch!' 1.30pm and 3.30pm
7 October - 'Meet the Author' Roz Watkins 11am
7 October - Meet the Childrens Authors', Sally Worth 11am and Ed Buckingham 12pm
12 October - Harry Potter Day
13 October - Roald Dahl Day
14 October - Introduction to Adult Yoga with Gee 11am
14 October - Writers Club Morning 11am

16 October - Antiques 'Fake or Fortune' Silver and Gold valuations 10.30am - 12.30pm
21 October - Saturday Book Club 11am
28 October - Scary Halloween children's clay craft (book in the library) & face painting morning
31 October - After school Halloween crafting
NOVEMBER

2 November - After School Lego Club 3.30pm (Every Thursday)
3 November - Spanish Club 10am (Every Friday)
3 November - Film Friday 2pm
6 November - 'Story Time' for pre-school (Every Monday at 10.30am)
7 November - MUSIC MAN (Every Tuesday at 10.30am)
10 November - Film Friday 2pm
11 November - Kids Yoga and Movement Session with Gee 11.30am
11 November - Writers Club Morning 11am
16-20 November - World Nursery Rhyme week
17 November - Film Friday 2pm
18 November - Saltash War Group presents 'Saltash at War' presentation 11am
24 November - Adult Clay Club activity 11am (Book at Library Hub)
24 November - Film Friday 2pm
25 November - Saturday Book Club 11am

25 November - Library Hub craft morning
27 November - Adult Jewellery Craft - 2pm
30 November - Fake or Fortune
DECEMBER

1 December - Spanish Club 10am (Every Friday)

1 December - Film Friday 2pm
4 December - 'Story Time' for pre-school (Every Monday at 10.30am)

5 December - MUSIC MAN (Every Tuesday at 10.30am)
7 December - After School Lego Club 3.30pm (Every Thursday)

8 December - Film Friday 2pm
9 December - Kids Yoga and Movement Session with Gee 11.30am

9 December - Writers Club Morning 11am
15 December - Adult Clay Club activity 11am (Book at Library Hub)

15 December - Film Friday 2pm
16 December - Saturday Book Club 11am
21 December - All Day Xmas Party ( Lots of food, Children's Film Morning 11am & crafting)