AUTUMN ACTIVITY MONTH
Loads of environmental activities throughout September
Check out our events listing to see what you might
like to come to. Lots of activities and events for all ages.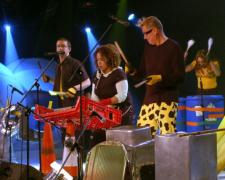 WEAPONS OF SOUND MUSIC RE-CYCLE WORKSHOPS
SATURDAY 10th
From 10.30am we have WEAPONS OF SOUND junk band in the Library Hub presenting musical workshops to show how we can use re-cycled objects to create percussive beats and music. Pop in and have a go and don't forget to bring your tins, pipes and anything you want to bash!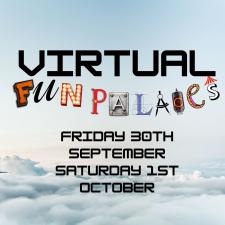 VIRTUAL FUN PALACES
FRIDAY 30th SEPTEMBER and SATURDAY 1st OCTOBER
It's popcorn Hollywood film afternoon on Friday and Silent Disco on Saturday morning.
Don't forget to have a go on our amazing virtual reality headset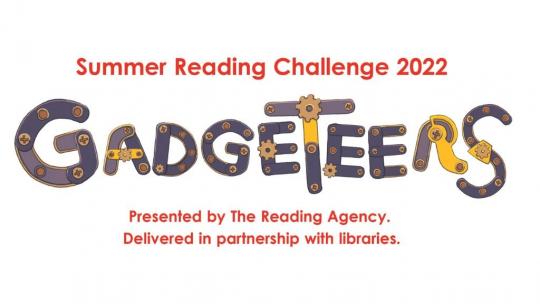 SUMMER READING CHALLENGE 2022
All through the Summer Holidays
This year it's 'Gadgeteers'. Sign on to read your six books and become an official 'Gadgeteer'. Medals and prizes along the way. We also have our LEGO gadget competition to win great LEGO prizes and don't forget to have a go on our VR Headset games gadget!
Finishes Saturday 10th September.
Check our Library Hub Facebook page for further details.
Activities Calendar
SEPTEMBER - AUTUMN ACTIVITY MONTH
1 Sept - MONTHLY WORD QUIZ
3-4 Sept - SALTASH REGATTA Meet us at the Regatta. Storytellers CLIVE PEGG (Sat) and LISA SCHNEIDAU (Sun) will be there every hour to tell tales of Cornish Wonder & Nature
6 Sept - MUSIC MAN (Every Tuesday at 10.30am)
8 Sept - LEGO CLUB (Every Thursday at 3.15pm)
10 Sept - From 10.30am WEAPONS of SOUND Junk Band re-cycle music workshop
16 Sept - WASTELAND TO WONDERLAND activity workshops with Cornish artist VICKI AIMERS
19 Sept - From 10.30am BEACH GUARDIAN workshops supporting BEACH CLEAN UK
22 Sept - ALL WAYS APPLES TASTINGS with JESS WILMOT
24 Sept - From 10.30 am WE LOVE CREEPY CRAWLIES craft morning
24 Sept - From 10.30am INTRODUCTION TO AQUATIC INVERTEBRATES with Westcountry Rivers Trust
27 Sept - 11am - 2pm CARING FOR CORNWALLS WILD PLACES with Cornwall Wildlife Trust
30 Sept - VIRTUAL FUN PALACE (Popcorn Film Afternoon)
OCTOBER
1 Oct - VIRTUAL FUN PALACE (SILENT DISCO)
1 Oct - MONTHLY WORD QUIZ
3-9 Oct - LITERARY FESTIVAL (Libraries Week)
4 Oct - MUSIC MAN (Every Tuesday at 10.30am)
6 Oct - LEGO CLUB (Every Thursday at 3.15pm)
7 Oct - U3A PHOTO EXHIBITION
10-14 Oct - TEEN FEST
22 Oct - FAKE OR FORTUNE ANTIQUES DAY
27 Oct - AGE UK - WINTER WELL BEING DAY
29 Oct - SPOOKY HALLOWEEN SATURDAY MORNING